2022 Interior Design + Furniture Guide
Posted on December 07 2021
2022 Interior Design + Furniture Trends You Need to Know!
The emphasis on natural materials and sustainability continues to grow from design trends over the past few years. In addition, the importance of having a clean, functional space at home is also favored. Here's Brick Mill Furniture's 2022 Interior Design Guide including insider tips.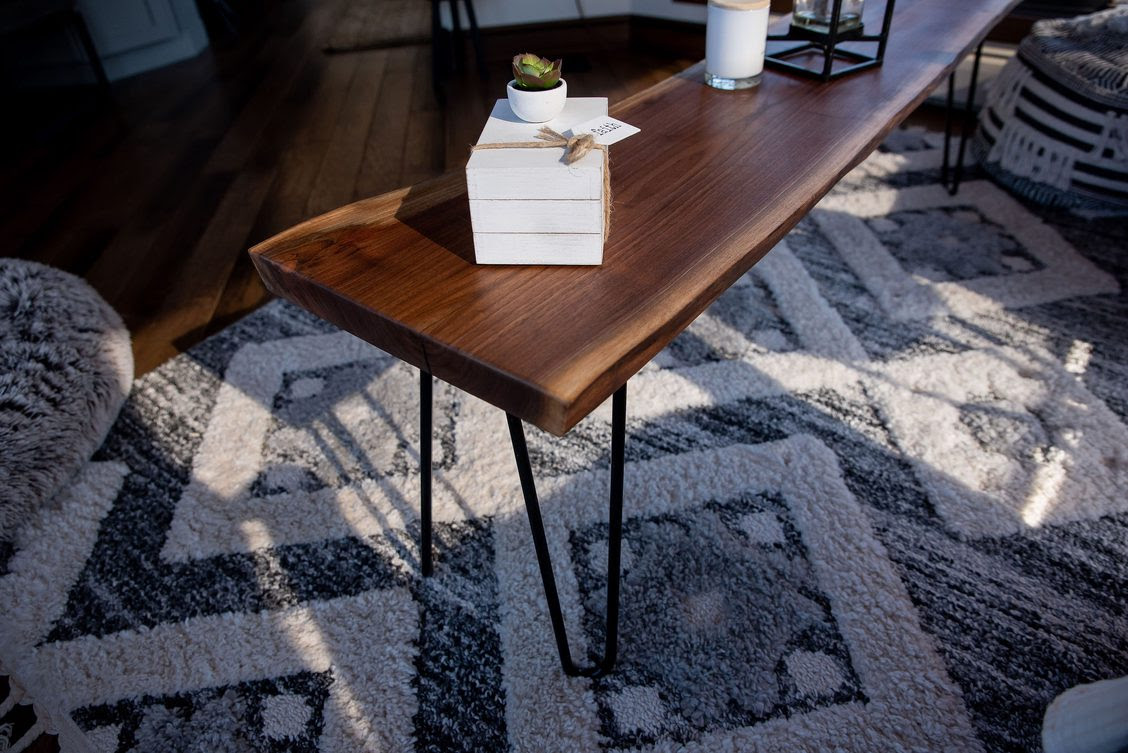 1. Extreme Minimalism
Extreme minimalism continues to be on-trend in 2022 as consumer have more and more to accomplish from home. As a result, people are decluttering old, bulky furniture and replacing it with simple, functional furniture to allow more space in your home. To keep up with this trend, add hairpin legs to your client's custom furniture order. Simplicity looks stylish and elegant.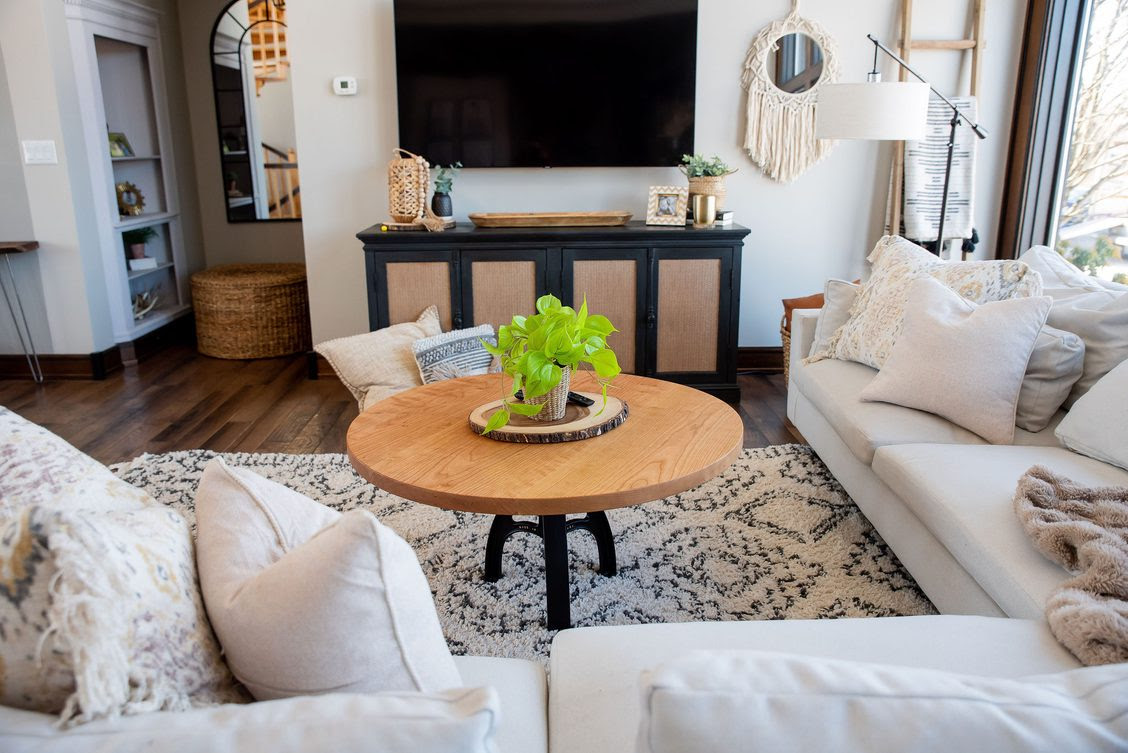 2. Natural Materials
Natural materials add warmth to any space in your home. It brings a sense of coziness and beauty. By incorporating more organic materials, such as wood furniture in your home, it allows the furniture piece to become the main decoration of any space. If your home has gray, white or beige walls, adding a warm wood element sets the tone of luxury and prestige. A new piece of wood furniture can drastically change your space and make it the focal point of any room.
3. Sustainability
Consumers are now more conscious than ever about our planet and choose products with the least amount of environmental impact. Sustainable and recycled materials will become more common 2022. At our core, Brick Mill Furniture creates custom pieces from materials that reduce waste and are safe for our environment. We repurpose salvaged wood, which allows us to reduce the amount of lumber that is thrown away. We're able to give nature another life and provide your client's with an eco-friendly piece of furniture. All of our product are locally sourced and made in the USA. And, for every piece of furniture purchased, we plant a tree in your honor with One Tree Planted.
4. Curvy Furniture
Curvy furniture and home decor are amongst the top trends of 2022. We're seeing more round shapes in furniture and the use of live edge furniture. Curves and playful and fun. Order a round style coffee table to quickly add softness to any room design. When creating a custom furniture piece for your space, choose live edge furniture to give it a welcoming shape and eye-catching finishing touch.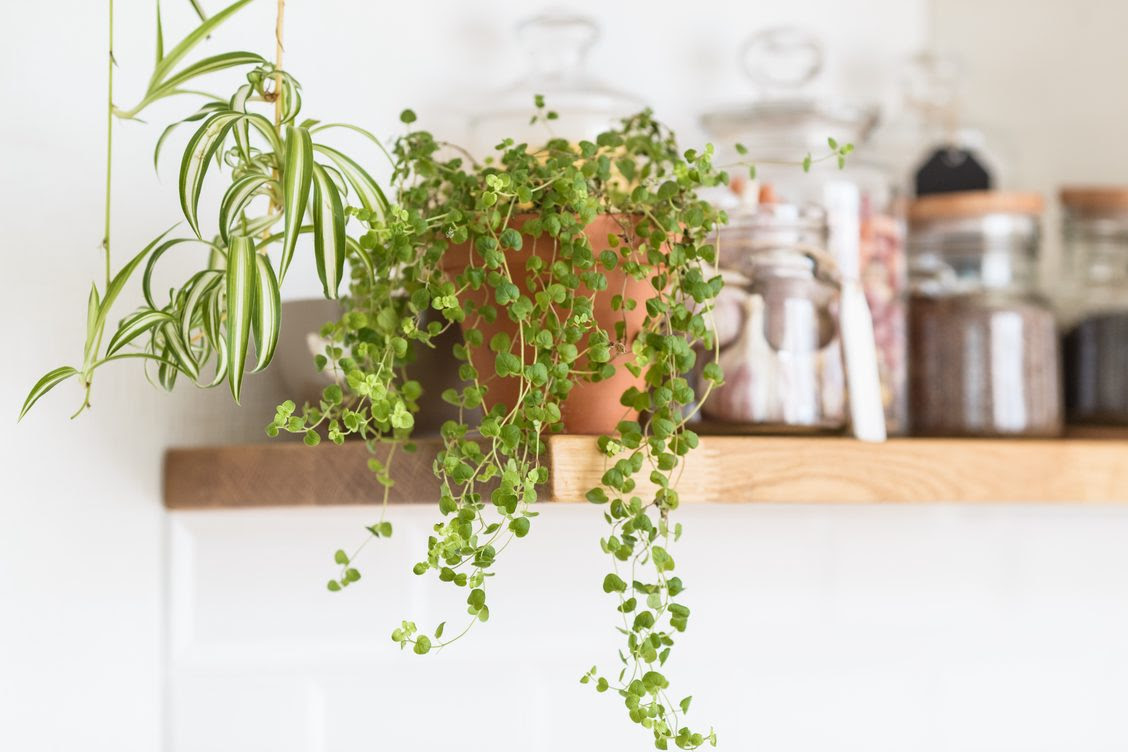 5. Floating Shelves
No matter what area or room you are designing, always think about functionality and aesthetics. Create additional space in your client's home with Brick Mill's wood floating shelves - perfect for the kitchen, living room, bathroom and more. This will add a warm touch to any space and also allow your client's home decor to shine.
6. Bringing the Outside In
It is vital to bring the elements of the outdoors inside! And we really mean this! Whether you incorporate potted plants, botanical prints or wood furniture, you create a nature-inspired look inside the home. This trend applies to decor and furniture. We give nature a second life by repurposing wood into a new piece of furniture enjoy for hundreds of years!
7. Durability & Comfort
We've spent more time in our homes over the past two years, so durability and comfort are extremely important to consumers. If you are shopping for a new home desk, dining table, or sofa table, durability matters as you want these items to last for years! Our furniture is designed from expert craftsman and quality products. We begin each project with real wood slabs and preserve your finished piece with a 0% VOC plant-based finish to last for many many years.
8. Epoxy
By mixing the timeless look of wood with epoxy resin, this finishing touch will bring extra charm to your design project. Epoxy tables create a sophisticated look and add a rich color to a modern living space.
2023 Home Design Tr...

5 home design trends for 2023 These trends can ensure your home will continue to look and feel fresh. We're here to help bring your vision to lif...

Read More

Sustainable Furniture

Custom Sustainable Furniture Looking for sustainable furniture for your bedroom, living room, dining room, office or kitchen? Brick Mill Furnitur...

Read More

How to Properly Ins...

Looking to build a standing desk? Unfortunately, most standing desks do not come pre-assembled. Even the best standing desk will likely arrive with...

Read More